I gave the following well-attended presentation to an audience in the Chamber of Commerce in Stanley, Falkland Islands at 17:00 Thursday, 28th November 2019.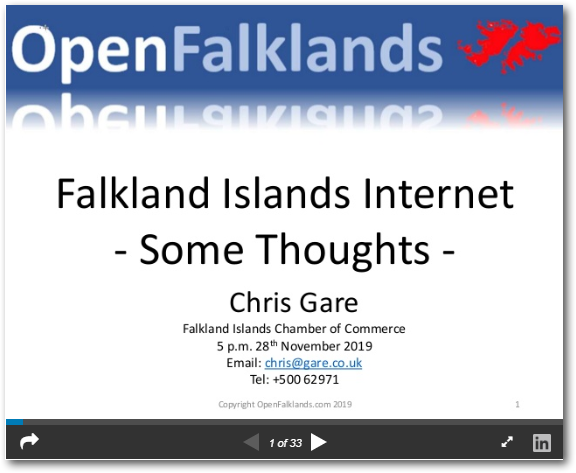 The title of the presentation was "Falkland Islands Internet – some thoughts".
You can see the presentation by using the viewer below.
[slideshare id=202305393&doc=novemberopenfalklandspresentation-linkedinonlineversion-191206142009]
You can also access, share or download the presentation on the LinkedIn SlideShare site here.
The presentation has also been reported on Falkland Islands TV and Penguin News.
Copyright: December 2019, OpenFalklands